《TAIPEI TIMES 焦點》 Researcher guilty of plagiarism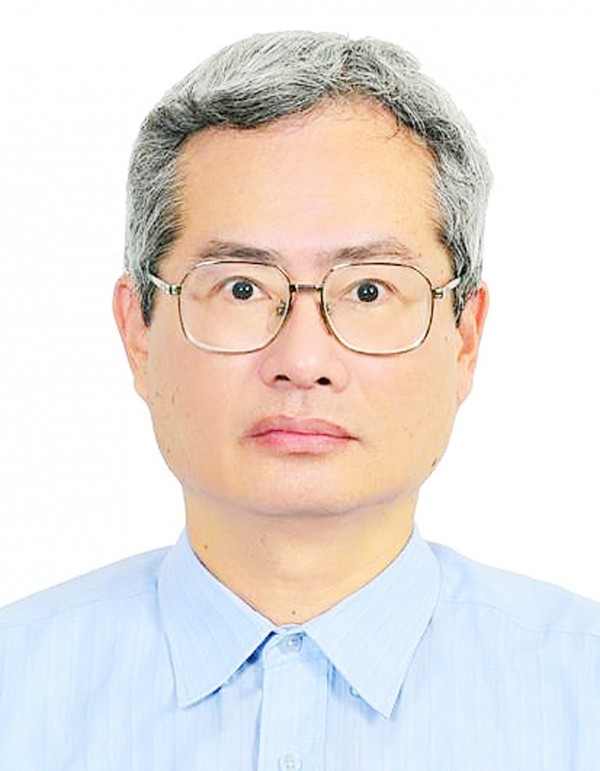 Former Industrial Technology Research Institute project research assistant Lu Hsyi-min has been discovered to have allegedly plagiarized papers from his colleagues. Photo: Taipei Times
2016/01/14 03:00
NTU DISGRACED: The 2013 discovery of plagiarized work on a five-year research project costing NT$30bn was not shared with the Ministry of Education until this year
By Sean Lin and Chen Wei-han / Staff reporters
Retraction Watch, a Web site monitoring retracted papers, on Monday revealed that an academic involved in the government-backed National Energy Project plagiarized findings by his colleagues, credited other researchers without permission and duplicated his own articles for submission to a number of international journals.
The Web site published a National Taiwan University (NTU) and Industrial Technology Research Institute investigation report which found former project research assistant Lu Hsyi-min (呂錫民), a former employee at the university's Energy Research Center, committed academic fraud involving 10 papers.
The Ministry of Science and Technology commissioned the university to execute the five-year project, which has a budget of NT$30 billion (US$892 million).
Lu confessed to the allegations and the retraction of all papers, the report said.
Six papers have been retracted, the latest of which were two articles by Dutch scientific journal Renewable & Sustainable Energy Reviews from November last year, the report said.
Lu was found to have reused portions of one of his earlier works in two papers — "Renewable Energy in Taiwan" and "Promotional Strategies for Renewable Energy in Taiwan" — which he submitted to the journal.
"One of the conditions of submission of a paper for publication is that authors declare explicitly that the paper is not under consideration for publication elsewhere. As such, this article represents a severe abuse of the scientific publishing system," the retraction notes published by the journal said.
Lu also credited his NTU colleagues, including project chief executive Falin Chen (陳發林), as first authors or coauthors without their knowledge, while Lu himself was listed as the corresponding author.
Lu also plagiarized one of his colleagues' November 2013 thesis — "Green Transport Infrastructure of Taiwan," — the editors of Open Journal of Energy Efficiency said.
Chen told Retraction Watch he found out about the plagiarism after a student in August, 2013 informed him that Lu could have plagiarized a postgraduate thesis.
Former NTU president Lee Si-chen (李嗣涔), who heads the project, yesterday said he was astonished.
Lee apologized to the ministry for his failure to report Lu's offenses and for damaging the nation's academic reputation.
He said that he had consulted his lawyer over the incident and fired Lu.
A statement issued by the university said it would launch a new investigation to identify any other possible wrongdoers.
Minister of Education Wu Se-hwa (吳思華) said that the promotion of professors should not rely so heavily on the number of papers they submit.
Wu said that it would be difficult to ask a single university or academic to change their ways and that he would discuss the issue with university leaders in a meeting at the end of the month.
In standard practice, the host facility of a ministry-funded research program has the power to hire or dismiss researchers or assistants without having to report to the ministry, Vice Minister of Science and Technology Lin Yi-bing (林一平) said.
"It is best to notify the ministry of every significant breach of academic ethics, but that is a gray area. We are drafting regulations to request [research facilities] to inform the ministry of all such incidents," Lin said.
Lin said Lu's dismissal is the most severe punishment a researcher found to have breached academic integrity could face, and it is obvious that NTU and Chen handled down proportionate punishment.
The ministry is to begin an investigation into the incident and NTU has been requested to cooperate, he said, adding that the second phase of National Energy Program is running using a set of more thorough procedures.
新聞來源:TAIPEI TIMES